I can certainly sympathize with the disciples' predicament of having to feed five thousand people. Six sometimes feels like five thousand. Know what I mean?
I often come to the place the disciples were in, it's
dinner
time and I haven't got a clue. Now, I know all you meal/menu planners who make one trip the grocery store each week and use your leftovers to whip up tomorrow's dish just cringed. It takes a monumental effort for me to function like that and all my monumental efforts this year have gone to causes other than meal time. Takeout, peanut butter and jelly, hamburgers and grilled chicken have dominated my imaginary menu these last few months.
And, let's face it, with a family of six there just aren't that many appetizing leftovers. In my defense, we did take a massive shopping excursion yesterday. We have some great meals planned for this week and I'm actually excited about the chopping, planning and preparing that goes into a healthy, home cooked meal.
Back on track.
The feeding of the five thousand. (
John 6
)
When I became a mother, this
story
ministered to me greatly. I daily, hourly, minutely felt overwhelmed at the number of needs due to the sheer volume of people depending on me. It was so overwhelming to me in fact, that some days I just wanted to sit down and not get get back up. I have a tendency to do nothing if I don't think what I'm doing will make a difference. Today, I think I'm mature enough to realize sometimes a little bit can make a tiny difference.
And sometimes a little bit can make a huge difference!
A little bit. Five barley loaves and two fish. That's all there was. A little boy's lunch. Now, Jesus knew what he was going to do with that lunch. The Message says he questioned Philip to "stretch his faith." Are you familiar with God's little questions? I am. I can feel a question forming in my gut and I know to pay attention to the answer.
As I read this passage again this morning, I felt a nudge to pay attention to the
leftovers.
Jesus fed five thousand people with a small boy's lunch. He fed them until they were satisfied and there were still twelve baskets left over. Twelve baskets. That's more than he started with! Twelve baskets. That's enough to feed a small crowd. Twelve baskets.
Jesus says for those who believe in Him, "rivers of living water will flow from his heart." Now, I don't know about you, but I know if rivers of living water are flowing from my heart, I'm certainly not dry by dinner time. I would certainly have energy to cook a healthy dinner, supervise bath time and patiently linger while tucking each child in bed. I would most certainly be able to clean the kitchen and cuddle with my husband on the couch even with radiation fatigue and jagged, incomplete thoughts swirling in my head.
Think about it.
Twelve baskets.
Rivers of living water.
Those are leftovers even I would gladly serve!
Rivers of living water will brim and spill out of the depths of anyone who believes in me this way... John 7:38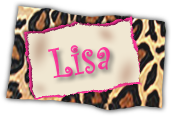 PS You can join the John study
here
.