My day consisted of this...
and this...
This lovely bouquet of two dozen beautiful roses came in a box. With truffles. I felt fancy and special and very, very loved. Because the last time I got flowers delivered to me in a box was...never! The pedicure just magnified how loved I felt. I haven't had a pedi since I was pregnant. With Alyssa. Yep, that was over eight years ago! And yes, I'm serious.
I know some of you want to see me in person, hug me, visit with me, just drop by but you're afraid you'll be interrupting my recovery. So, I am having some visiting hours tomorrow, Thursday, March 4 (Yes, I'm having trouble remembering what day it is!). I'll be home from 11-2 just waiting to see you! Leave me a comment, email or text so I know who to expect but I'll be here just waiting to hug on some local friends.
Love y'all!!!
Every time you cross my mind, I break out in exclamations of thanks to God. Each exclamation is a trigger to prayer. I find myself praying for you with a glad heart. Philippians 1:3-4
xoxo,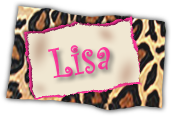 PS Don't forget to register for my giveaway in the post below. I'll be drawing a winner on Monday.