"When you get the phone call that says it's cancer you just feel like you're gonna throw up," laughs Lisa Smith. She looks back on that phone call with laughter now.
That's the opening quote on the KBTX website from the story about my news interview.
Yep, I'm the idiot-girl who laughs about the fact that she has cancer. That's exactly what I thought when I read that.
Four of my closest friends showed up for "visiting hours" today. We had lunch, chatted and then adjourned to the living room for prayer. They anointed me and prayed for God's healing in my body. They prayed for my fingers as they typed and my heart as I got to know God better.
One of my friends came prepared with her oil. One of my friends commented that she was my satan-hating, miracle-believing, cancer-healing friend. One of my friends prayed with her fiery passion for the privilege of talking to our sweet Lord. One of my friends was kinda quiet in her gentle, sweet, peaceful, loving spirit type way.
These friends were a motley crew. A group of ladies from four different churches, where some knew each other prior to today and others didn't. But they were a chosen group. God handpicked each one to come today. He orchestrated their beautiful hearts and heart-touching prayers. They touched my heart deeply and I know they touched God's heart deeper still.
After about two sentences of praying the theme woven throughout all of their prayers quickly became, "The joy of the Lord is my strength." Each one prayed in their own words how I would be so full of God that I would be able to laugh at fighting cancer. None of them had read that interview article. They did not know I had already been doing that. Publicly.
One word from the Lord sent my tumbling self-doubting heart at peace. What had been dubbed as silly, inappropriate laughter by me was quickly and most properly renamed the joy of the Lord.
I was reminded of the Proverbs 31 woman.
"She is clothed with strength and dignity; she can laugh at the days to come." Proverbs 31:25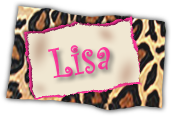 Linking to the Time-Warp Wife today, April 19, 2011 in gratitude for all He's done since Easter 2010.