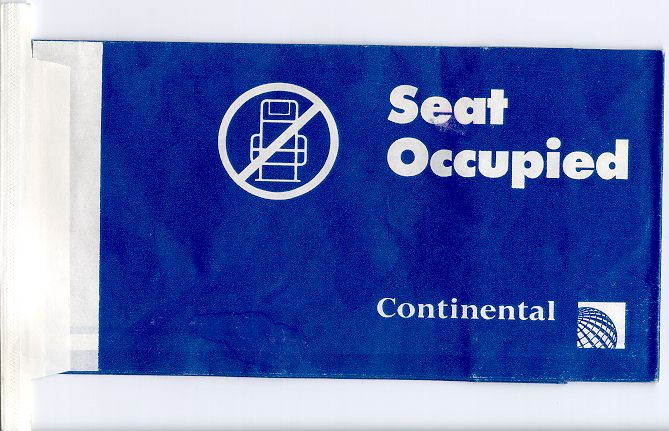 This is it. What I barfed in today on our flight to Atlanta.
The landing was a little bumpy. We circled the airport awhile waiting to land.
I lost it, my breakfast bagel and Starbuck's light mocha frap. Gone. Instantly. Inside a little blue sick sack.
My worst traveling fear was realized today. I threw up on the airplane. Everybody heard, turned around and had pity while they silently said a prayer thanking God it wasn't them.
On the bright side...
I was sitting beside Andrew, who lovingly held my hair back, gave me paper towels and told me to fasten the sack as soon as I could remove my head.
The stewardess was right there with ice water and Kleenex.
I actually felt better afterwards.
And, lastly, I DIDN'T MISS!
Thank God for the those little blue bags.