January 25 is a special day, a day worth celebrating, a holiday of sorts, for me. Today is the sixteenth anniversary of the day I fell in love with babies.
I mean I have always loved children. Being the oldest of nine cousins, I was always welcoming a new young '

un

into the clan. I remember the first time I met all of them except the cousin two years my junior.
You could always find me entertaining them at family gatherings. I would walk around outside with the little ones pointing to things...tree, flower, cloud, etc.
As they got older we climbed trees, played tag and played hopscotch. I collected rocks, walked to the park and gathered acorns. We raked leaves and jumped, played football, soccer and baseball.
When I was in third grade, I started begging to babysit. I took the safe sitter class and begged some more. Finally, in fifth grade, I was crowned the title of "babysitter."
I played "sock" ball (a made-up indoor ball game that uses a roll of socks as the ball), raced cars, built block buildings, dressed Barbies and rocked baby dolls. I could put on puppet shows and play hide and seek for hours on rainy days.
In junior high and high school I was the girl who would rather babysit than go to a football game or a movie. I always knew that I love children!
I couldn't wait to have my own children. I loved to babysit and dream of my own home, my own children, my own family.
By that time I could cook a mean corny dog, scrumptious macaroni and cheese, crunchy fish sticks and chicken nuggets and buttery canned vegetables...and clean the kitchen, fold clothes and pick up toys.
I could rock babies, sing lullabies and even rock stuffed animals if need be.
I gave baths, changed diapers and got children to sleep with relative ease.
I had this babysitting thing down...I always knew how much I love kids!!
Then I came to college. I continued to babysit. I continued to love on children.
Then on January 25, 1991 my life changed forever. I fell in love with babies. You see, one particular baby, a baby with a very special place in my heart, entered this world...all seven or so pounds of him...and then I held him...on his birthday (well, maybe the day after)...and I fell head-over-heels in love with him...and with babies.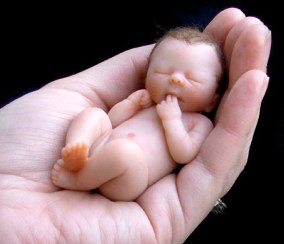 I loved the softness, the smallness, and the sweetness. I loved the short, shallow breaths, the limp cuddly body and the new-baby scent that I so deeply inhaled. I was in love...sweet, heavenly, blissful love.
I had always known that I love children, but now I was crazy about babies. It happened so suddenly that I wasn't expecting it. I had always thought babies were just littler versions of children, loveable yes, but un-unique from children. I was wrong...they were better, so much better. I couldn't wait to become a mom even more than I couldn't wait before that day. The tiny fingers, tiny toes and tiny, cuddly body that settles way down into the bends of your elbows were just too much for me to bear. I love babies!!!
Now, I hardly recognize the handsome, polite and sensitive young man that baby is becoming. I have to look twice but I can still see that little baby...still feel that little baby when he gives me a big, strong hug...I always will.
When I pushed that energetic toddler on a swing, I saw that baby, wondered how he could grow so fast.
When I heard that precious two-year-old refer to himself as "Tatter" I memorized that sweet baby-sounding voice.

When that proud four-year-old asked me to marry him, I saw that baby when I looked at him.
When that smart five-year-old learned to read and decided to tackle Pilgrim's Progress, (yes, the one by John Bunyan,) I presented him with the treasured book.

When that cute six-year-old donned a tuxedo and became my ring bearer, I remembered that baby, saw that baby when I looked at him and couldn't believe it was him walking down the aisle.

When that responsible nine-year-old taught Julia to walk, I saw that baby learning to walk all those years ago, felt that baby in my arms and was excited that he was there to witness my baby's first steps.




When I held each of my own babies I remembered that baby boy's birthday, felt that sweet baby boy in my arms again who taught me how easy it is to fall in love with babies...made me fall madly, deeply, irreversibly in love with babies forever.
When I smelled my own babies' scents, I smelled him again. When I rocked them in the hospital, I remembered rocking him...I marvelled at how quickly the years fly by...how time marches forward so swiftly. I wondered if my babies would grow up that fast...they have.
I can't believe it's been sixteen years. I can't believe I can go several months at a time without seeing him. I can't believe that I can see him at church sometimes and have to stand there and stare and think for a second before my mind registers who this is, this young man, this teenager, this tall and handsome and polite young person calling me by name...the same one I've know his whole life, yet at times like these I wonder if I know him at all.
And, then, I play ball or color or read or cuddle with Hunter and I remember all the things I did with Stafford...and I know. I know that we share a special bond. A love set in stone that was cemented the very day he was born, the first time I met him. Because of Stafford I know how much you can love a baby you've never met before. I believe in love at first sight. There is absolutely nothing in this whole world that could ever damage that love...the love that was birthed with that little boy sixteen years ago.

That baby boy is now a sharp, intelligent, athletic and Godly young man of sixteen who is now taller than I am and going to come driving up to my house in his pick-up truck any day now. He is in high school playing JV and Varsity sports.

I just really can't believe it at all...that the time has gone by so quickly and that he's so excited about the future...the same future that his parents and I want to put on hold for just a few minutes so we can fully enjoy who he's becoming. I pray I make the most of the few short moments I have with him, for I know that just as quickly as they come, they'll go.

He will soon graduate, go off to college, and do many other wonderful, grown-up things in his lifetime that will make a mark on the world.

The first wonderful thing that he did for me that changed my world was being born. His birth awakened something in me that I celebrate every year on January 25.

When I see Stafford Powell Brantley, I will always remember holding that little baby boy and falling in love...with him...and with babies...forever.

Happy Birthday, Stafford!! I love you!!